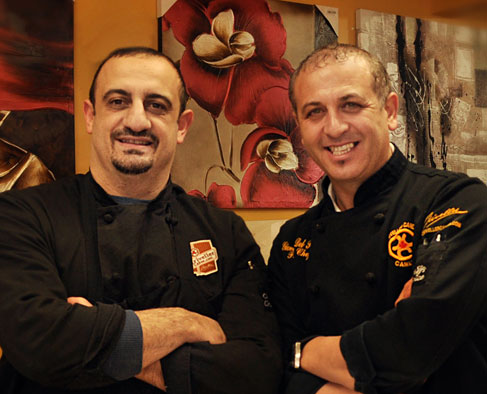 Criveller's is known far and wide as the Chocolate Craft Store. A tour through this elegant European style patisserie is both a feast for the eyes as well as delight to the senses. The visitor is greeted by row upon row of mouth watering temptations such as truffles, pastries, cookies, bignole, strawberries dipped in chocolate, caramelized fruit, gift baskets and other assorted chocolate goodies, each a unique handmade creation.
Criveller's also produces an astonishing array of liquor filled chocolate as well as Ice Wine Truffles made to order for prominent Niagara wineries. Criveller's has established an International reputation for baking the ultimate in matrimonial pastry.
The boutique was opened in 1979. Although the focal point of Criveller's wedding business is wedding cakes, the shop also prepares entire Sweet Tables and Favours and has orchestrated confectionery for weddings of over 600 guests!
Criveller's tasty creations are prepared by our most qualified Chef, who trained under several noted European pastry chefs in order to master the intricacies of their craft. Criveller Cakes invites you to stop in and enjoy some true European style delicacies.